ASPAN Learn
Refreshing Your Perianesthesia Practice (RPPW2312) 7.25 CH - Webcast - Saturday, June 10, 2023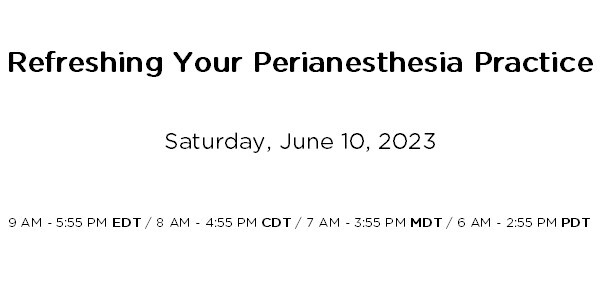 Program Topics:
Exploring Orthopedic Surgery
Neurological Issues in Perianesthesia Care
Meeting the Challenge of Chronic Pain in the Perianesthesia Setting
Best Practices
ASPAN Standards
Target Audience: All perianesthesia nurses
Outcome: To enable the nurse to increase knowledge in the care of the complex perianesthesia patient
Case Presentations: Any case studies discussed during the program are fictional and do not reflect any real persons or events
Requirements for successful completion: To successfully complete this program, you must attend the program in its entirety, complete the online evaluation, and achieve 100% on the posttest, prior to the deadline. Complete within two weeks (14 days) to receive contact hour credit.
Contact Hours 7.25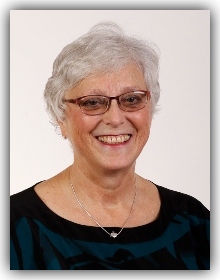 Sylvia Baker, MSN, RN, CPAN, FASPAN
Sylvia has been a nurse for a very long time (look at her!). She graduated from Rockford Memorial Hospital School of Nursing with a Diploma when the dinosaurs roamed the earth (way back in the 1970s). She earned her BSN from Benedictine University in 2006 and her MSN from Walden University in 2009. She became a CPAN in 1991 and has maintained those credentials since.
She has been a Perianesthesia nurse since (about) 1987, having worked in Med/Surg for the first 10 years of her professional career. She worked full time in Phase I for approximately 20 years. She currently works as Clinical Coordinator at Rockford Career College for their LPN Program in Rockford, IL. Most recently, she served as Professional Development Specialist for OR/OB for Northwestern Medicine at Kishwaukee Hospital in DeKalb, Illinois. Prior to this engagement, she was the Education Lead for Mercyhealth in Rockford, Illinois, where she worked in Clinical Education. Sylvia remains professionally active as she works to bring the next generation of care givers into the profession.

Sylvia has been an active professional, serving in multiple positions with ILSPAN, over the years. She is also an active ASPAN member having served on multiple committees and SWTs. She completed two terms as Regional Director for Region 3 for ASPAN (the highlight of her professional career). She is a member of the inaugural class of ASPAN Fellows. Sylvia gets a "charge" from helping nurses make connections that impact patient care and safety.
She has been married to the same fellow for the past 44+ years, has one daughter, one son, one son-in-law, two grandsons, and one granddaughter. In her spare time, she likes to enjoy the outdoors riding her e-bike and her hot tub.

$i++ ?>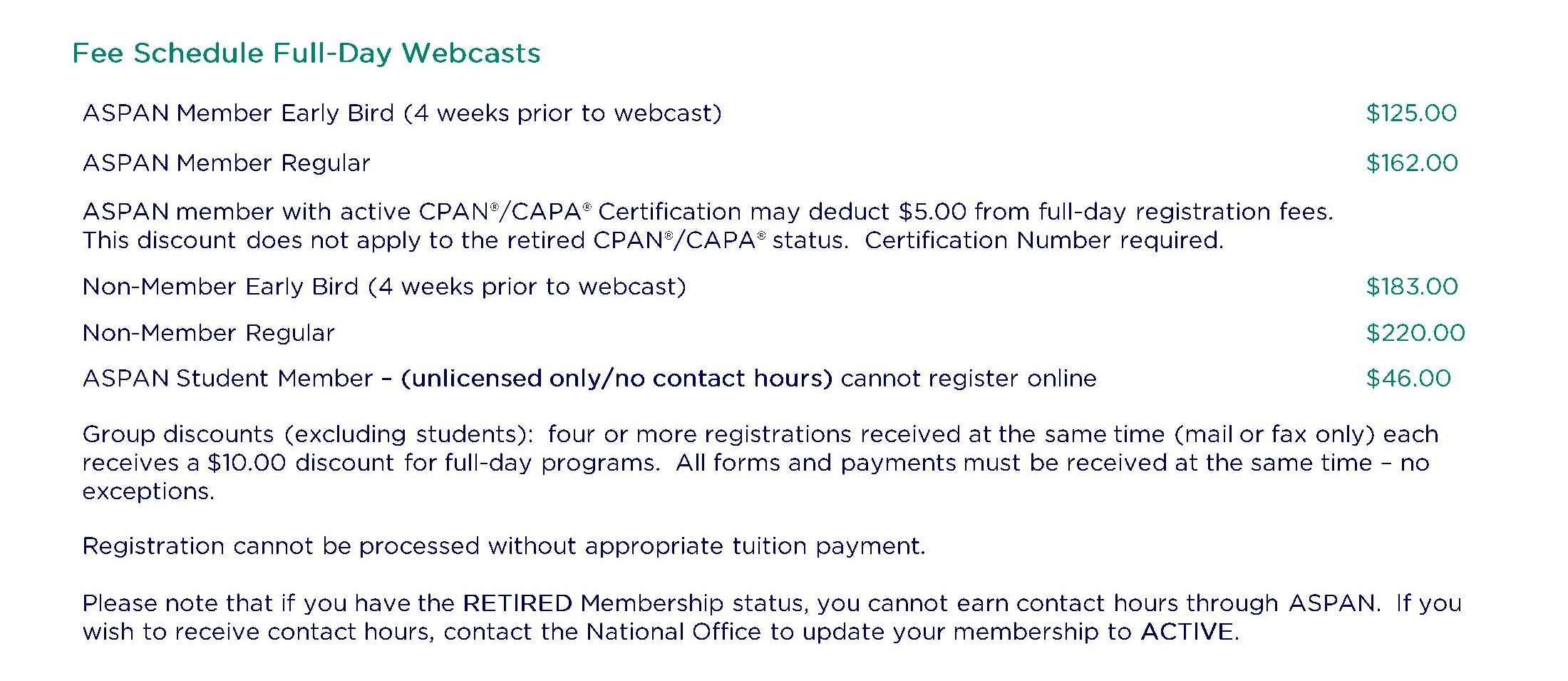 Early Bird pricing for this webcast ends at midnight ET on 5/13/23
Register Early! Online registration is highly recommended. If we do not meet the minimum required attendance during the week prior, the webcast will be cancelled, and the listing will no longer be available. Notification of cancellation to registered attendees will come from ASPAN. If the minimum required attendance is met, online registration will remain open until midnight ET on 6/9/23. No registrations will be accepted after that time.
All discounts will be applied in the shopping cart.

Group registrations must be mailed or faxed only. The registration form is available in the brochure. Click here to view the brochure for full details.
Anyone taking the CPAN®/CAPA® discount will be asked to provide their certification number.
CANCELLATION POLICY
Full refund upon receipt of cancellation date-stamped 30 days or more preceding webcast date. An administrative fee of 20% will be charged for any cancellation date-stamped 29 days or less preceding one week of the webcast date. Webcasts cancelled within one week or less of the webcast date are not eligible for a refund. This cancellation policy applies regardless of when you register.
Components visible upon registration.