ASPAN Learn
Perianesthesia Essentials IV (PEIVW2271) 4.0 CH - Webcast - Sunday, August 28, 2022
Includes a Live Event on 08/28/2022 at 2:00 PM (EDT)
Program Topics:
Regulatory Guidelines
Documentation
Pain and Comfort Management in the Perianesthesia Setting
Integrative Therapies in the Perianesthesia Setting
Target Audience: All perianesthesia nurses
Outcome: To enable the nurse to increase knowledge in regulatory guidelines, documentation and pain and comfort strategies
Contact Hours 4.0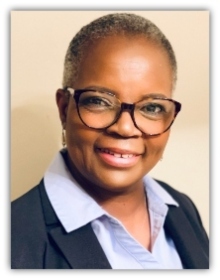 Felicia Selman, MSN, RN, CAPA
Felicia has worked as a clinical nurse at MD Anderson Cancer Center, Texas Medical Center for over 20 years. First in the Endoscopy Center, then transition over the last 14 years to the Ambulatory Surgical Center, Outpatient PACU.
She is a Master of Science in Nursing graduate from Walden University with specialization in Leadership and Management. In 2012 she became a Certified Ambulatory Perianesthesia Nurse and served as a Certification Coach to many nurses. Felicia is the Immediate Past President for Texas Association of Perianesthesia Nurses (TAPAN) 2021-2023.
Chair and Nurse Planner for TAPAN State Conference in 2018, 2021, and 2022, she has functioned in numerous leadership roles on the local and state level. Under her Presidency and Leadership, TAPAN recently achieved ASPAN's 2021 Gold Leaf Component of the Year Award (the first five-time recipient of the award). Over the last four years she served as a member of the Education Approver Committee, currently member of the National Conference SWT, and ASPAN Director for Education.
Her passion is to encourage others to learn, develop, and achieve more in their professional and personal life.
$i++ ?>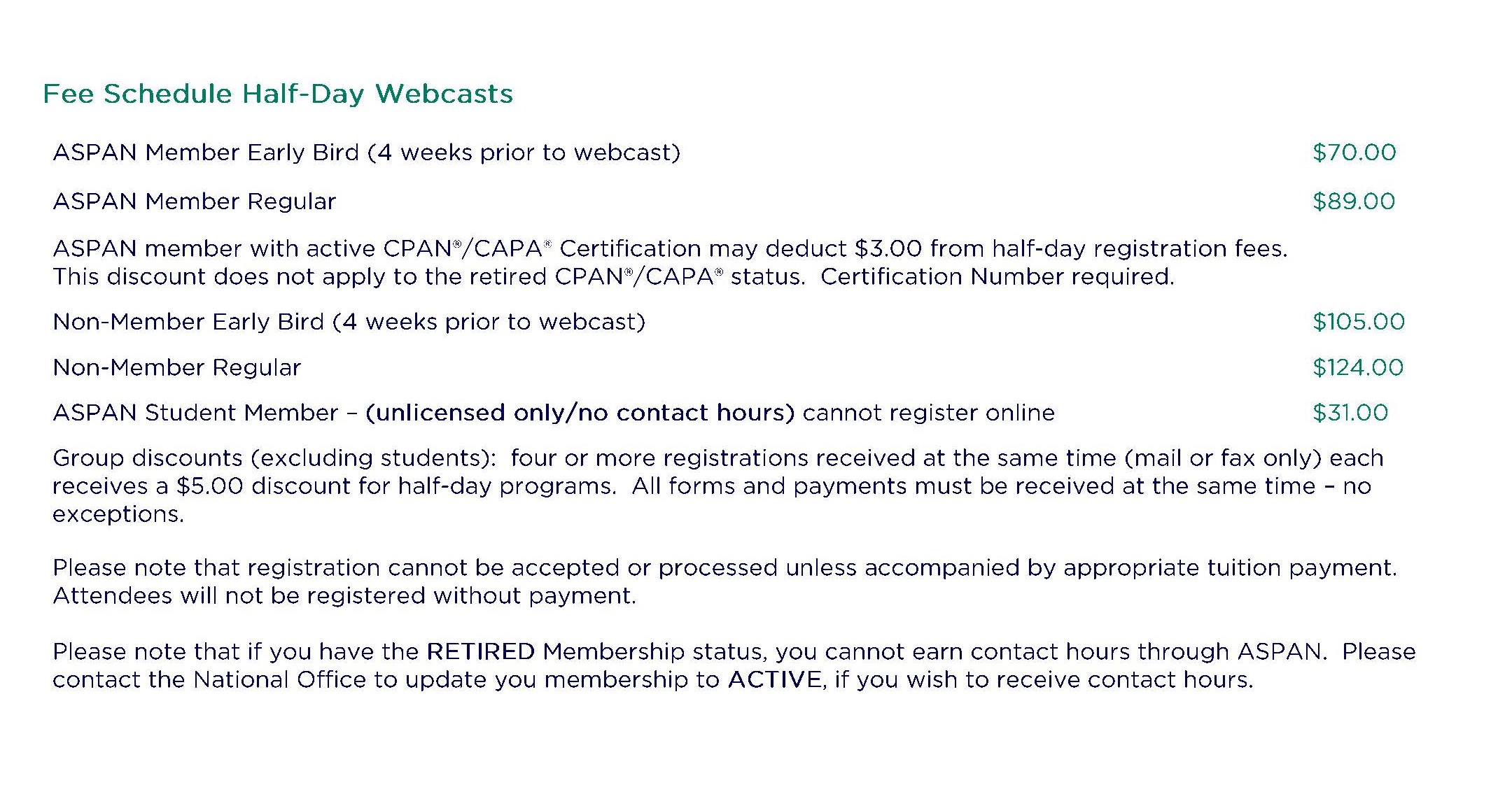 Early Bird pricing for this webcast ends at midnight ET on 7/31/22
Register Early! Online registration is highly recommended. If we do not meet the minimum required attendance by 8/18/22, the webcast will be cancelled, and the listing will no longer be available. Notification of cancellation to registered attendees will come from ASPAN. If the minimum required attendance is met, online registration will remain open until midnight ET on 8/27/22. No registrations will be accepted after that time.
All discounts will be applied in the shopping cart.

Group registrations must be mailed or faxed only. The registration form is available in the brochure. Click here to view the brochure for full details.
Anyone taking the CPAN®/CAPA® discount will be asked to provide their certification number.
Cancellation Policy: Full refund upon receipt of documented notice of cancellation postmarked 30 days or more preceding webcast date. An administrative fee of 20% will be charged for any cancellation postmarked 29 days or less preceding one week of the webcast date. Please note that webcasts cancelled within one week or less of the webcast date will not be eligible for a refund. This cancellation policy applies regardless of when you register. Refund will be determined by the date notice is received in the ASPAN National Office in Cherry Hill, NJ.
This content will not be available until 08/25/2022 at 12:00 AM (EDT)