ASPAN Learn
Pain Management in the Perianesthesia and Critical Care Settings (PMCCW2404) 7.25 CH - Webcast - Saturday, February 24, 2024
Includes a Live Event on 02/24/2024 at 10:00 AM (EST)
You must log in to register

Early bird pricing available!
Non-member - $183
Member - $125
Regular Price after 01/27/2024 11:59 PM
Non-member - $220
Member - $162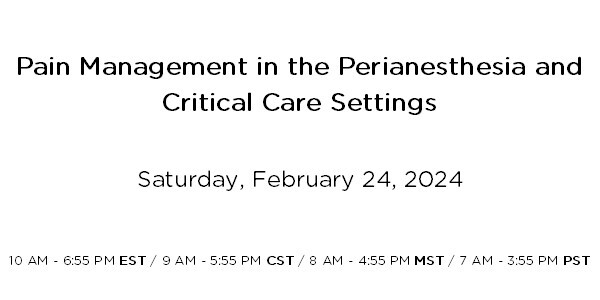 Program Topics:
Pain Overview
Acute Pain Management
Chronic Pain Management
Pediatric Pain Management
Special Considerations in Pain Management
Integrative Therapies in the Perianesthesia Setting
ASPAN and National Standards Related to Pain Management
Target Audience: All perianesthesia nurses
Outcome: To enable the nurse to increase knowledge in pain and comfort management for the perianesthesia patient
Case Presentations: Any case studies discussed during the program are fictional and do not reflect any real persons or events
Requirements for successful completion: To successfully complete this program, you must attend the program in its entirety, complete the online evaluation, and achieve 100% on the posttest, prior to the deadline. Complete within two weeks (14 days) to receive contact hour credit.
Contact Hours 7.25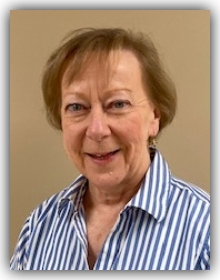 Linda Ziolkowski, MSN, RN, CPAN
Linda is the Nurse Education Specialist at Henry Ford West Bloomfield, in Michigan. She worked her way into nursing positions. Starting as a Graduate nurse with an Associate's Degree, Linda worked as a staff nurse on surgical units, moved to the PACU (after a very brief stay in the OR), became the manager, completed her BSN, then again worked her way into her MSN. She has worked as the Clinical nurse for the acute and chronic pain clinic and then moved on to a Nurse Education position.
Along the way, Linda has served on the ABPANC Board as the lead on the recertification committee, the secretary, and as VP/President. She has also served as the Director for Education for ASPAN. Presently, she is on the Education provider committee and the Clinical Practice committee. Generally, she just loves her Perianesthesia practice! In her practice, she works with fellow CNS/Educators for general staff education, as well as covering her units (Pre-op/PACU/PAT/Endo/pain).
She has been a nurse since 1974...in those days you could get a license when you were 10!
$i++ ?>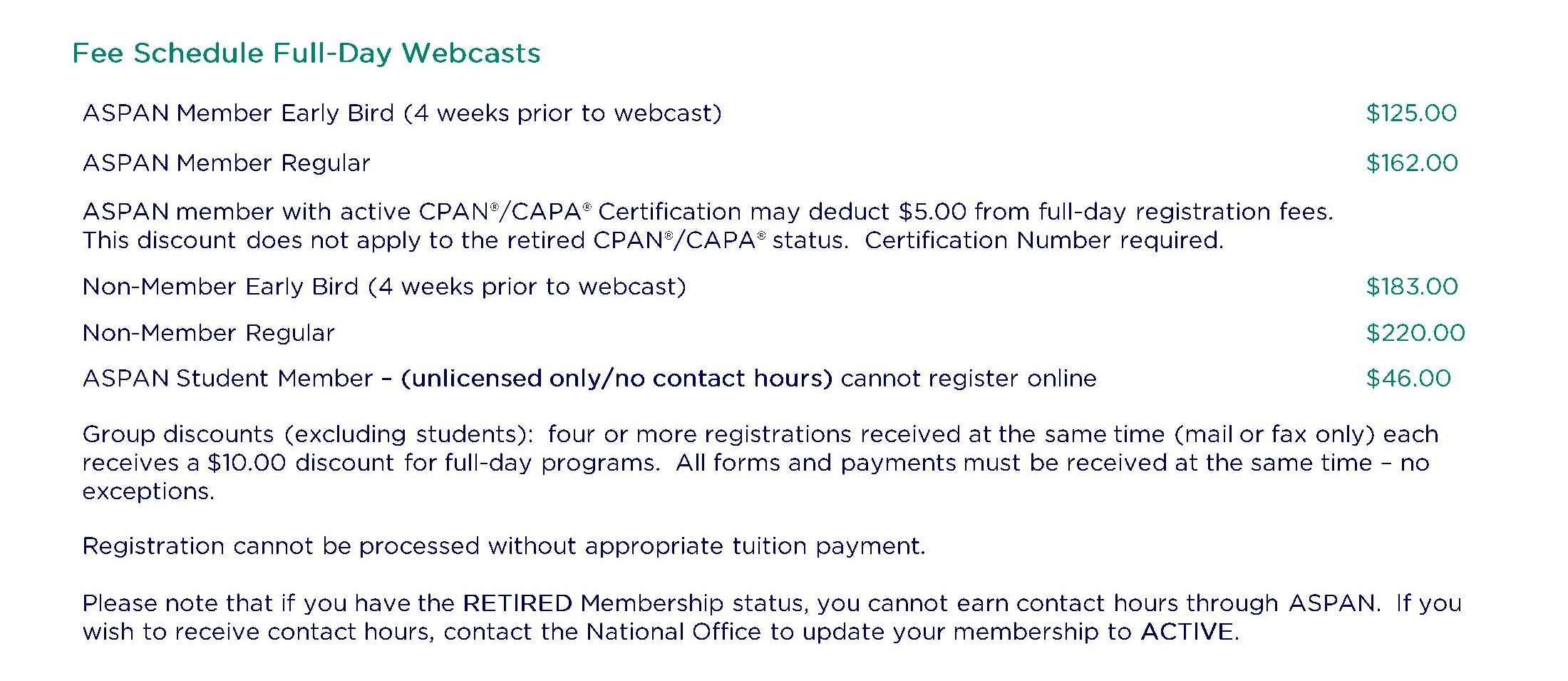 Early Bird pricing for this webcast ends at midnight ET on 1/27/24
Register Early! Online registration is highly recommended. If we do not meet the minimum required attendance during the week prior, the webcast will be cancelled, and the listing will no longer be available. Notification of cancellation to registered attendees will come from ASPAN. If the minimum required attendance is met, online registration will remain open until midnight ET on 2/23/24. No registrations will be accepted after that time.
All discounts will be applied in the shopping cart.

Group registrations must be mailed or faxed only. The registration form is available in the brochure. Click here to view the brochure for full details.
Anyone taking the CPAN®/CAPA® discount will be asked to provide their certification number.
CANCELLATION POLICY
Full refund upon receipt of cancellation date-stamped 30 days or more preceding webcast date. An administrative fee of 20% will be charged for any cancellation date-stamped 29 days or less preceding one week of the webcast date. Webcasts cancelled within one week or less of the webcast date are not eligible for a refund. This cancellation policy applies regardless of when you register.
This content will not be available until 02/21/2024 at 12:00 AM (EST)