ASPAN Learn
ASPAN Select 1 Penfield, NY (AS1PNY2148) 1.5 CH - Thursday, June 24, 2021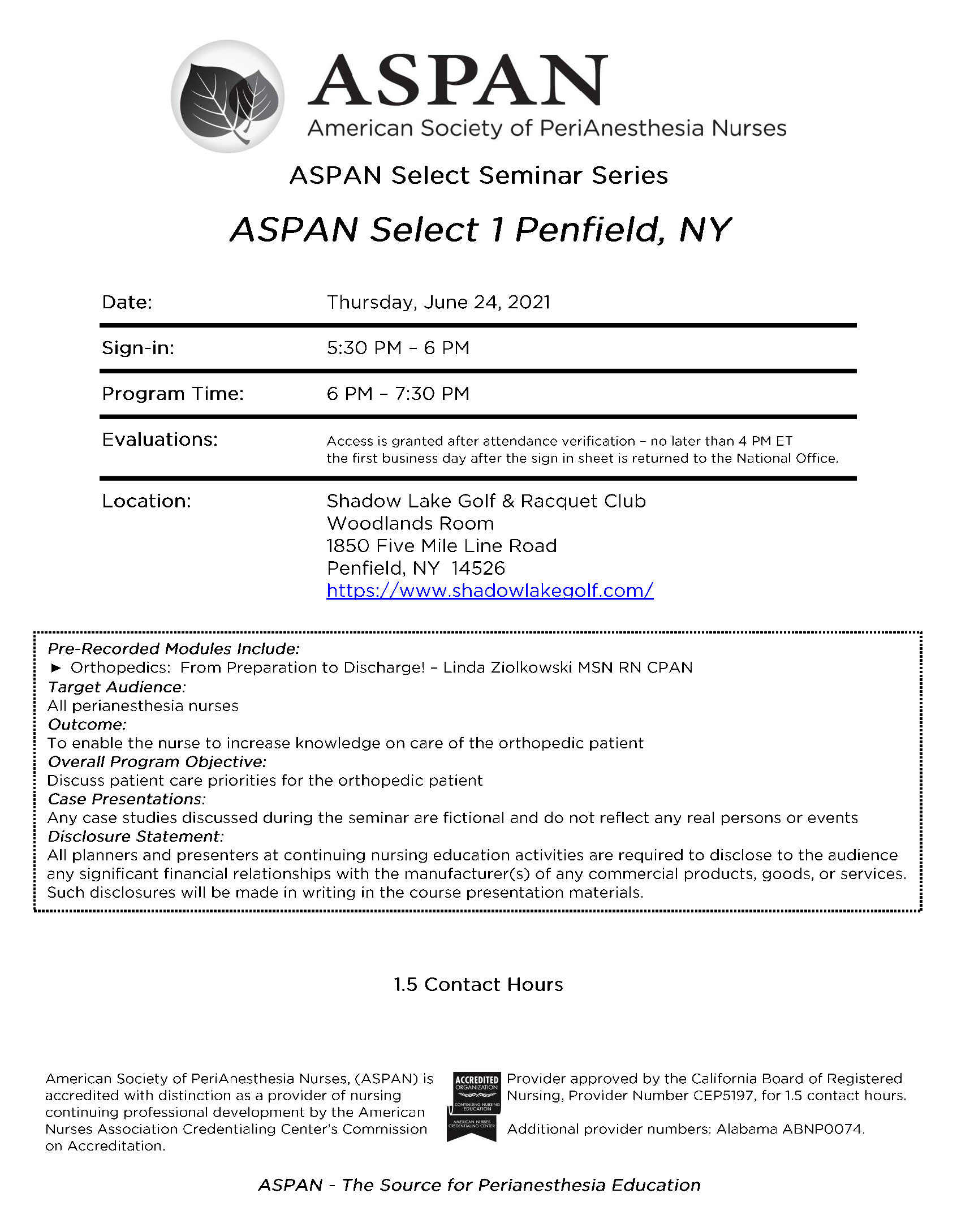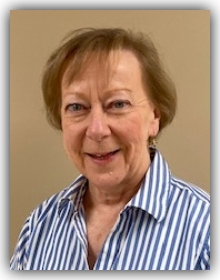 Linda Ziolkowski, MSN, RN, CPAN
Linda is the Nurse Education Specialist at Henry Ford West Bloomfield, in Michigan. She worked her way into nursing positions. Starting as a Graduate nurse with an Associate's Degree, Linda worked as a staff nurse on surgical units, moved to the PACU (after a very brief stay in the OR), became the manager, completed her BSN, then again worked her way into her MSN. She has worked as the Clinical nurse for the acute and chronic pain clinic and then moved on to a Nurse Education position.
Along the way, Linda has served on the ABPANC Board as the lead on the recertification committee, the secretary, and as VP/President. She has also served as the Director for Education for ASPAN. Presently, she is on the Education provider committee and the Clinical Practice committee. Generally, she just loves her Perianesthesia practice! In her practice, she works with fellow CNS/Educators for general staff education, as well as covering her units (Pre-op/PACU/PAT/Endo/pain).
She has been a nurse since 1974...in those days you could get a license when you were 10!
$i++ ?>
Online registration is highly recommended. Click here for printable form if needed.
Cancellation Policy - Full refund upon receipt of documented notice of cancellation postmarked 30 days or more preceding seminar date. An administrative fee of 20% will be charged for any cancellation postmarked 29 days or less preceding one week of the seminar date. Please note that seminars cancelled within one week or less of the seminar date will not be eligible for a refund. This cancellation policy applies regardless of when you register. Refund will be determined by the date notice is received in the ASPAN National Office in Cherry Hill, NJ.

This content will not be available until 06/21/2021 at 12:00 AM (EDT)