ASPAN Learn
Prevention of Unwanted Sedation: Putting the Practice Recommendation into Practice (PUSW2291) 2.0 CH - Webcast - Thursday, October 20, 2022
Includes a Live Event on 10/20/2022 at 7:00 PM (EDT)
You must log in to register

Early bird pricing available!
Non-member - $65
Member - $40
Regular Price after 09/23/2022 12:00 AM
Non-member - $80
Member - $55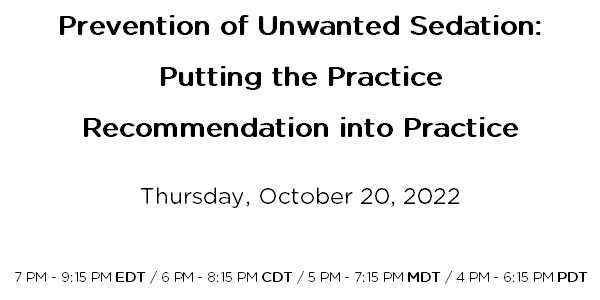 Target Audience: All perianesthesia nurses
Outcome: To enable the nurse to increase knowledge on the prevention of unwanted sedation
Contact Hours 2.0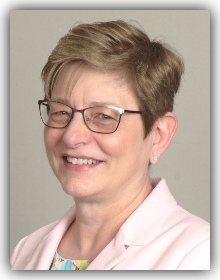 Mary Baird, MSN, RN, CPAN
Mary is the PACU Clinical Educator at Northwest Heath Porter Hospital in Valparaiso, IN. Her duties include facilitating and providing education to preadmission, preop/phase II for surgery and endoscopy, IR, and phase 1 staff. She has worked as a bedside PACU RN for 27 years before embracing the educator role. Mary still provides bedside care on a prn basis. At her facility Mary participates with several incentives: safety coach, shared governance, moderate sedation, and OSA.
Mary's ASPAN service includes the Nominating Committee, Education Provider Committee, and Clinical Practice Committee. Mary has presented at chapter meetings in Indiana, LDI, and as an ASPAN Speaker for webcasts.

Mary resides in northwest IN with her husband, James, of thirty-six years and Chesapeake Bay Retriever, Gib. Their children are grown and married. Mary enjoys making soup, hikes, and gardening. The family is thrilled with the anticipation of their first grandchild in November of 2021.

$i++ ?>
Early Bird pricing for this webcast ends at midnight ET on 9/22/22
Register Early! Online registration is highly recommended. If we do not meet the minimum required attendance by 10/11/22, the webcast will be cancelled, and the listing will no longer be available. Notification of cancellation to registered attendees will come from ASPAN. If the minimum required attendance is met, online registration will remain open until midnight ET on 10/19/22. No registrations will be accepted after that time.
All discounts will be applied in the shopping cart.
Group registrations must be mailed or faxed only. The registration form is available in the brochure. Click here to view the brochure for full details.
Anyone taking the CPAN®/CAPA® discount will be asked to provide their certification number.
Cancellation Policy: Full refund upon receipt of documented notice of cancellation postmarked 30 days or more preceding webcast date. An administrative fee of 20% will be charged for any cancellation postmarked 29 days or less preceding one week of the webcast date. Please note that webcasts cancelled within one week or less of the webcast date will not be eligible for a refund. This cancellation policy applies regardless of when you register. Refund will be determined by the date notice is received in the ASPAN National Office in Cherry Hill, NJ.
This content will not be available until 10/17/2022 at 12:00 AM (EDT)